I made myself a shirt! I LOVE how it turned out. I've already worn it twice, and it's incredible! It's fits well, the fabrics are so soft, and the colors... it's a match made in heaven! And it was for a school project... #TwoBirdsWithOneStone
Pattern:
BIXA
, by MoodFabrics (free sewing pattern!)
Time: 7 hours, counting shopping/photo shoot
Satisfaction: 10/10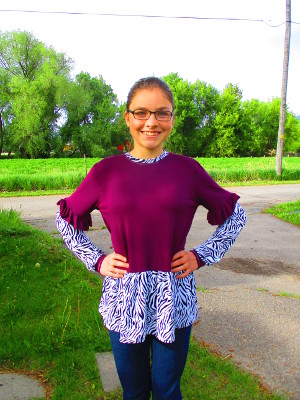 Here is the front!
I did not use the original BIXA pattern; I made view A but added in the lovely ruffles in the sleeves and also the peplum. Altering that pattern was a bit nerve-racking!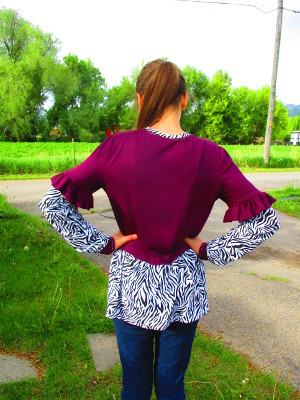 And here it is from the back! I love how the magenta and zebra striped fabric go so well together!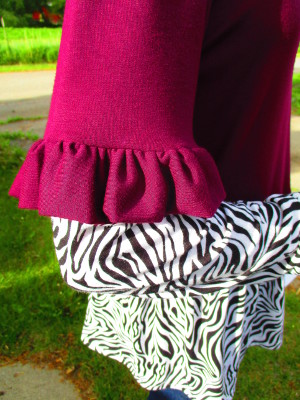 The ruffle -- the most nerve-racking part of the entire project!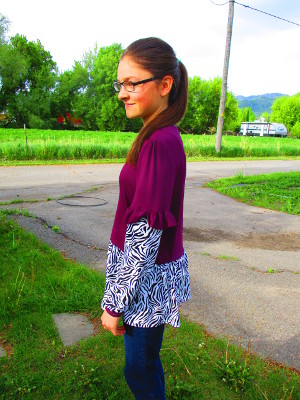 From the side... again, I can't believe how well the two fabrics go together!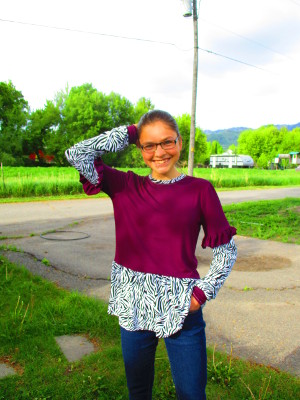 Me as a super model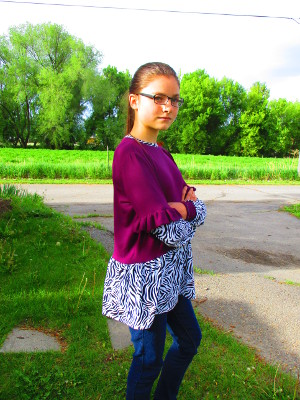 Also me as a super model...
Twirling in my new shirt...
PS. Thanks to my wonderful Mom for taking pictures!