So like I have said before, thanks to quarantine, I do not have very many summer clothes and am in dire need of shorts and short-sleeved tops.
And also like I have said before, I decided to make some short-sleeved tops because I'm sick of waiting for quarantine to end. Also, it'll be something fun to do.
Well, guess what... the first one is done! I am so proud of it!
I had this gorgeous fabric that I'd been holding onto for forever, just waiting for that perfect project... and, well, this project was THE ONE.
I decided to use my
dress pattern
. Except, since this is a shirt, I drastically shortened the skirt, so now it's a pretty peplum top!
I decided not to do the darts on the front, which I kinda regret, but also kinda don't regret...
But over all, I really like it and am so proud of it!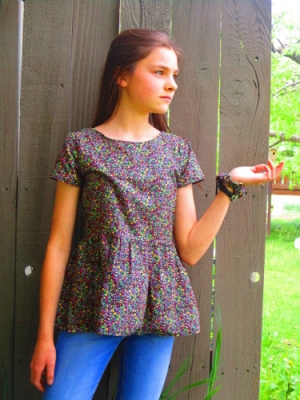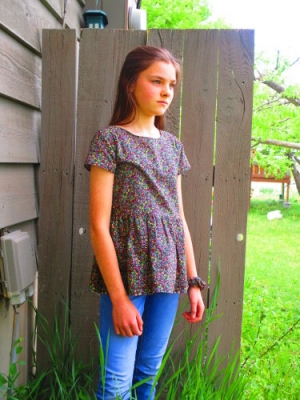 Also I made a matching scrunchie... because why not? ;0